The Best Haunted Attractions in Chicago
For many Chicagoans, Halloween is merely a time to eat candy, dress up in clever costumes and admire the fall foliage. But for others—the true Halloween scream queens—it's all about getting freaked the hell out. Yes, for this camp, no Halloween season is complete without a visit to one (or all) of Chicago's best haunted houses. Though they're not all within city limits, the impeccable production value of these top venues make them well worth the trek.
You've seen the most haunted homes in Illinois, now here's our list of best haunted attractions in Chicago
Source: https://www.timeout.com/chicago/things-to-do/haunted-houses-in-chicago-halloween-guide
6
Disturbia Screams in the Park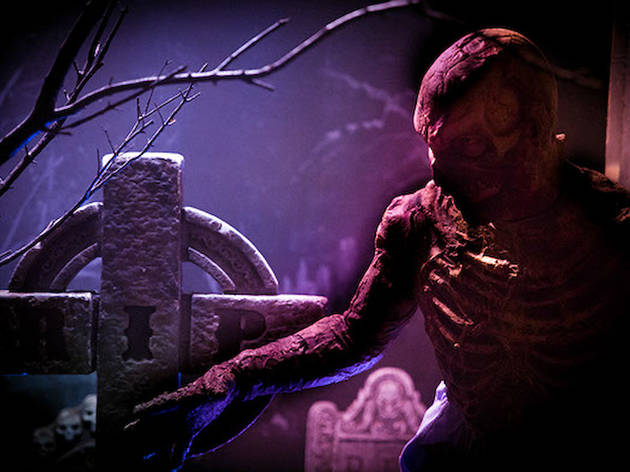 The creative minds behind Disturbia Torment of Fears in Addison combine forces with Rosemont's Screams in the Park for a collaborative haunted experience. Visitors descend into the lower level of a parking garage, where they journey through 35 interactive rooms. A minimum of age 13 and up is recommended.